Genestra
Genestra - HMF Intensive - 25 Billion CFU
Regular price
$48.99
$0.00
Unit price
per
Description:
Genestra HMF Intensive is a probiotic formula for intensive use that contributes to a natural healthy gut flora.
Features:
25 billion CFU per capsule
Formulated based on strains shown to be effective in colonizing the intestinal environment
Genestra HMF probiotics (despite having keep refrigerated on box) maintain a high degree of stability at 25C for up to 20 days.

HMF Intensive is intended for short-term - intensive- usage - rapid replenishment of an optimal gut flora composition - although it is also appropriate for use in long-term maintenance regimes.
Recommended Dose:

Adults and Children (6 years and older): Take one capsule daily with a meal, at least two to three hours before or after taking antibiotics, or as recommended by your healthcare practitioner.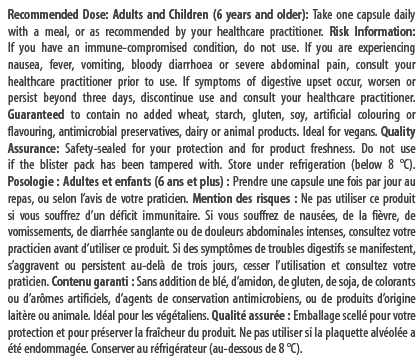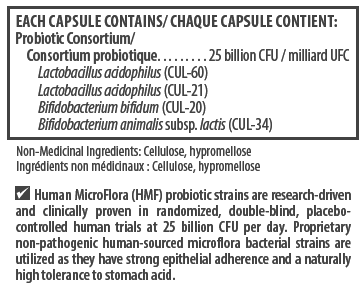 Non-Medicinal Ingredients: Cellulose, hypromellose
---